Add Beautiful & Durable Tile Floors To Your Home
Is your shower tile lacking luster? Do your floors need a major upgrade? Whether you want to refresh your kitchen backsplash, replace tired bathroom tiles, or complete a full tile flooring renovation, Tim Hogan's Carpet and Floors has an expert solution. With over 30 years of tile flooring expertise, Tim Hogan's the go-to tile store in the Southaven, MS, area. Our customers achieve their desired tile design with competitive pricing and exceptional service! Browse our tile flooring products or stop by our Southaven, MS showroom today!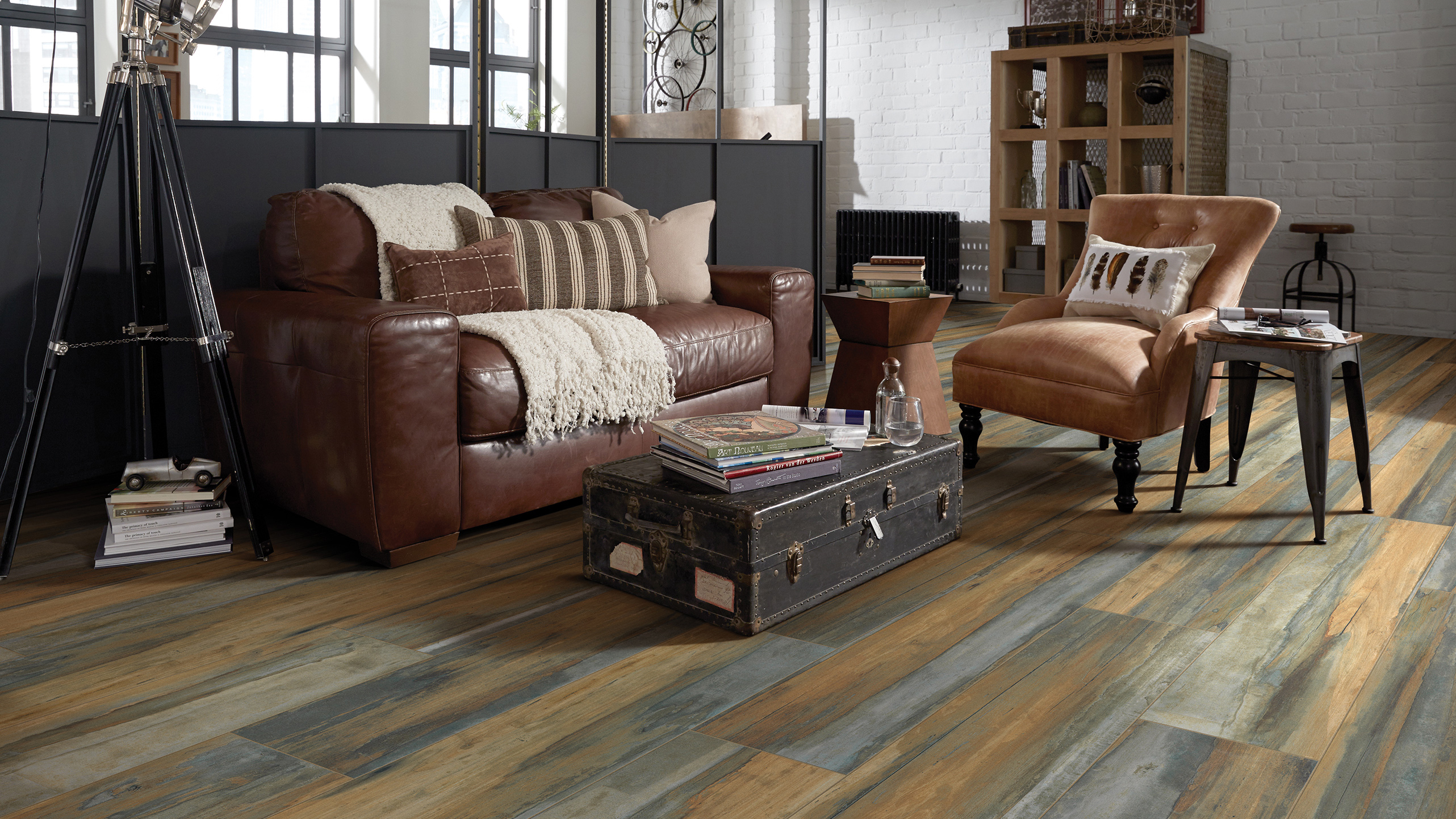 Our Tile Flooring Selection
Unsure of what type of tile works best for your project? We offer quality ceramic, porcelain, stone, and wood-look tile. See our quick guide to the types of tile flooring:
Ceramic tile

is made of clays that are fired extra hot. This glazed tile is easy to clean, durable, and can mimic natural wood and stone. Consider a textured ceramic tile if you have pets or kids. There are endless patterns and finishes to consider.

Porcelain tile

is a denser variety of ceramic. Because of its enduring strength, porcelain is famous in commercial settings and bathrooms. It resists significant moisture and comes in endless styles. Choose porcelain tile that mimics hardwood or washed cement; trendy patterns are available.

Stone tile

is made from organic minerals like granite and marble. It's perfect for kitchens, bathrooms, entryways, and outdoor paces. No two stones are alike, so choosing stone tile means your new installation will be distinctively yours. Stone tile adds value to your home and will last for generations.

Wood-look tile

is made from porcelain or ceramic tile that looks like hardwood. It comes in planks and is textured to look like natural wood. It is stronger and more durable than genuine hardwood. It is resistant to scratching, dents, and stains. It can be installed in any room in your home and in moisture-prone areas.
Benefits of Tile
There are many advantages to choosing tile. Tiles are beautiful and durable, giving you the best of both worlds. Learn more about tile's many benefits:
Tile is

highly resilient

regarding staining and everyday wear and tear, making it perfect for placement in high-traffic areas.

Tile doesn't need much for upkeep because of its durability, making it

easily maintained

.

Tile is very

cost-effective

and can fit into nearly any budget!

Tile is

water-resistant

, which is why it is so popular in moisture-prone rooms.

Tile flooring can help

improve the air quality

in your home since they do not hold onto allergens as other flooring types can.

Tile is

long-lasting

and can last for decades, even the entire life of your home if cared for properly.

Installing tiles can also help

improve the value of your home

.

Maintenance and Care for Tile Flooring
Tile's hard surface make maintenance quick and easy. Most spills and daily wear can be cleaned simply with water and a tile cleaner. Be sure to consult one of our experts before using cleaning products. If you need help or have questions on how to care for your tile, Tim Hogan's is happy to provide guidance. See maintenance and care best practices below:
Sweep or vacuum regularly

Mop with water and tile cleaner, followed by a thorough rinse with water and a dry mop

Avoid wax or oil-based cleaners

Use dirt-catching mats where abrasive dirt may scratch the floors
Tile Installation Services
Tim Hogan's brings our expertise and knowledge to create beautiful tile flooring for your home. We help you choose ceramic, porcelain, or stone tile based on your budget, design, and installation needs. With meticulous care and attention to detail, our customers achieve thoughtful designs with sturdy structures lasting many years. We are proud to offer our Ultimate Confidence Guarantee at Tim Hogan's. We are confident that you will love your tile flooring for the entirety of its lifespan!



Tim Hogan's Carpets and Floors proudly serves customers in Southaven, MS, and the surrounding areas. Contact us today to discover a custom tile solution for your home!